History of Rhayader and The Horseshoe
The Horseshoe Inn has been a guesthouse for the past 15 years, and previously an inn for around 250 years. The inn used to be known as the butchers arms and many local people still have fond memories of its old pub days. Indeed 'many is the person' who has told me that back in the days when pubs were not allowed to open on a Sunday the Butchers Arms was the only pub where you could sneak round the back for a quiet jar away from prying eyes.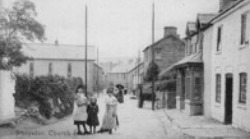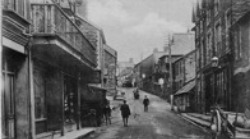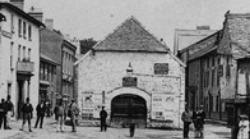 In the lounge you can still see the evidence of where the bar used to be, by the bookcase, just look to the ceiling to get an outline of how it was. One story I was told was that, after a hard days work, farmers would come in with their older children and warm themselves by the fire, however if a policeman came in the bar the farmers would make the children hide under the table as they were not allowed in pubs. The joke was that they would often send the children flying for cover even when there was no policeman coming in.
The butchers Arms plot has a varied history, the house opposite in the car park used to be the old stables and later was developed into a petrol station, indeed the car park still has the old petrol tanks underground. The car park itself used to be a private road known as Butchers Row. If you look to our old garden wall you can still see the outline of the windows where there used to be a row of old widow cottages.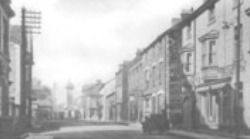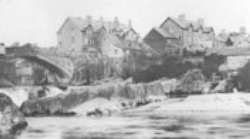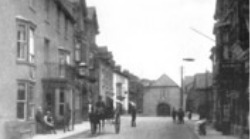 The plot is situated in the old part of Rhayader town, which not by accident is the best place to be because the whole area is on a bed of rock some 100ft above the river level. This means that you can sleep comfortably at night without any worries about flooding.